Transforming Children's Art into Beautiful Masterpieces with Jellybeanstreet
Do you have a pile of your kids' finger paintings and doodles collecting dust in your house? Well, now you can transform these precious pieces into stunning works of professional art that you'll want to proudly display in your home with Jellybeanstreet! Our talented team of artists and graphic designers are also mums and experts in bringing children's imagination and creativity to life with intricate details and vibrant colours. So, don't let those sweet creations collect dust and go to waste, have them turned into into amazing pieces of art to enjoy for years to come!
Jellybeanstreet offers a unique and innovative solution for parents who want to cherish their children's art and preserve it for generations to come. Our art commission service allows you to send us one or more digital copies of your child's artwork, and our team will create a custom, high quality digital piece that's both visually stunning and a perfect representation of your child's original creation printed on a premium canvas size of your choice.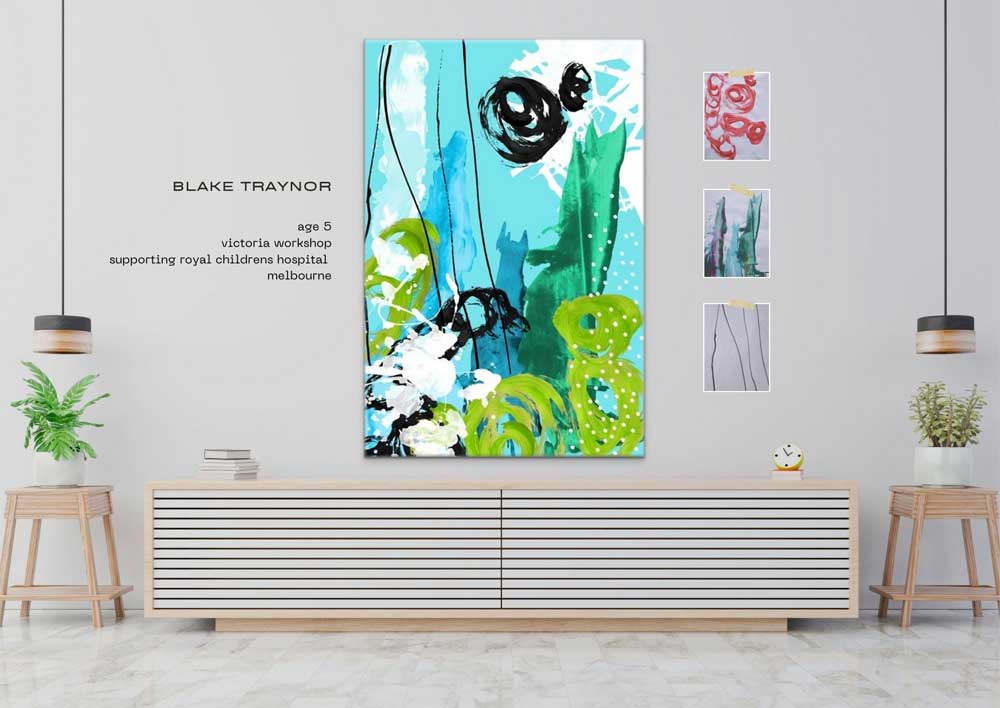 Elevate Your Child's Art to the Next Level
Our graphic artists who are also mums themselves, bring years of experience and technical skill to each and every commission, elevating your child's artwork to the next level. With their attention to detail and passion for their craft, they'll create a piece that captures the essence of your child's imagination and creativity, and brings it to life in a way that you'll never forget.
Whether you're looking for a portrait, landscape, or abstract piece, Jellybeanstreet has the expertise and experience to turn your child's art into a beautiful, high-quality piece that you'll love for years to come. Our team will work closely with you every step of the way, from the initial consultation to the final delivery, to ensure that your commission is exactly what you want it to be.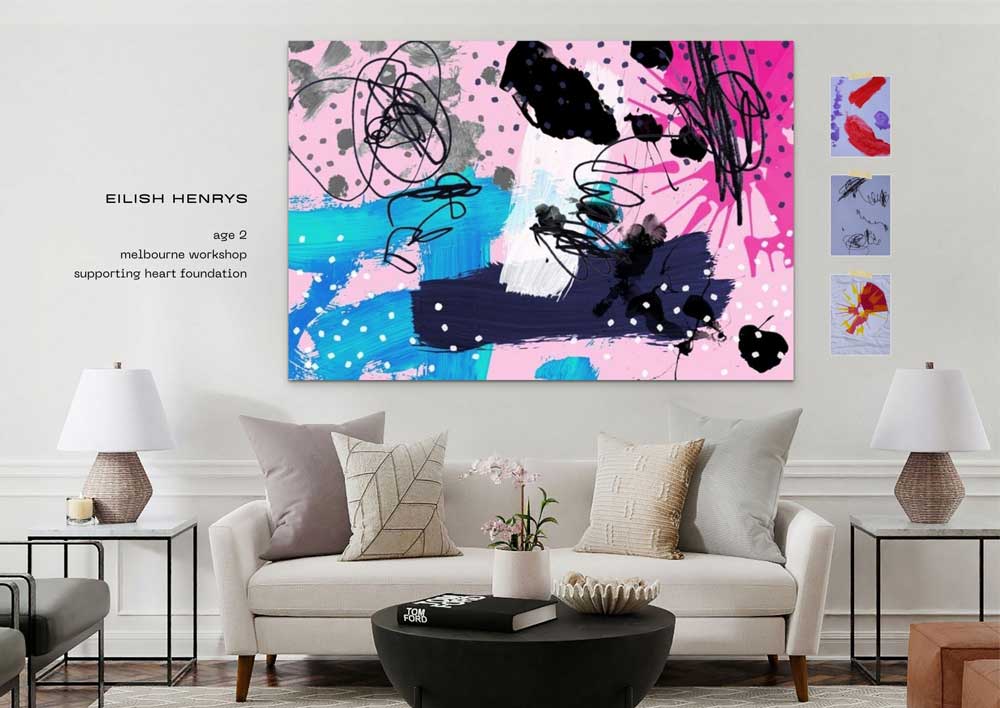 A Unique Gift for Loved Ones
Jellybeanstreet's art commission service is not just for parents. It's also a perfect gift for grandparents, aunts, uncles, and anyone else who loves and cherishes the imagination and creativity of children. Imagine giving the gift of a stunning, hand-painted or digital piece of art that perfectly captures your child's unique vision and creativity. It's a gift that will be treasured for years to come, and will be a constant reminder of the special bond between you and your child.
How to Get Started
Getting started with Jellybeanstreet is easy. Simply send us a digital copy of your child's artwork, and our team will handle the rest. Our artists will work with you to determine the best approach for your commission, whether that's a hand-painted or digital piece, and will create a detailed sketch for your approval before starting the final piece.
To get started, simply visit our website at  www.jellybeanstreet.com/submit-artwork, or send us an email at hello@jellybeanstreet.com. Our team is ready to help you turn your child's artwork into a stunning, one-of-a-kind piece that you'll cherish for years to come.
At Jellybeanstreet, we're passionate about helping families preserve and cherish the imagination and creativity of their children. Our art commission service is a unique and innovative