Unleashing Creativity and Messy Fun: A Magical Jellybeanstreet Workshop in South Perth
Welcome to our exciting Jellybeanstreet workshop recap! Step into a world of vibrant colors, imaginative masterpieces, and messy fun as we share the delightful details of our recent workshop held at the enchanting Mosaic Early Learning Centre in South Perth. Get ready for a memorable adventure that will inspire creativity and provide activities for parents and kids to enjoy together in Perth. Let's dive in!
Setting the Stage for Creativity:
At the workshop, the atmosphere was alive with anticipation. Vibrant artwork adorned the walls, setting the perfect backdrop for our little artists. With paintbrushes in hand and hearts brimming with curiosity, children were eager to unleash their creativity and explore the wonders of messy play. It was an opportunity for parents and kids to bond over a shared love for art.
Guided by the Talented Kim Miller:
Our workshop was expertly led by the talented Kim Miller, a Perth-based mother of four with a passion for children's art. Kim's infectious enthusiasm and understanding of nurturing young minds created a welcoming environment. She encouraged children to freely express their creativity and guided parents in fostering their child's artistic journey. Kim's expertise ensured a memorable and engaging experience for all.
The Joy of Messy Play:
Oh, the sheer joy of messy play! Laughter filled the air as children fearlessly explored a kaleidoscope of colors. Splatters of paint and uninhibited self-expression brought smiles to everyone's faces. Messy play is not only fun but also fosters sensory development and sparks imagination. Parents and kids reveled in the opportunity to create together, strengthening their bond through shared experiences.
Transforming Messy Play into Fine Art Keepsakes:
Our dedicated graphic artists worked their magic, transforming the children's messy play creations into breathtaking fine art keepsakes. Each artwork was carefully transformed, capturing the essence of the child's imagination. From vibrant flower gardens to whimsical animal kingdoms, these unique masterpieces became cherished mementos for families to treasure.
The Perfect Family Keepsake:
Now, let's unveil three extraordinary artworks created by siblings James (8 years old) and Owen (5 years old). These talented siblings combined their artistic talents to craft three mesmerizing masterpieces. Each piece is a harmonious blend of their creativity and showcases their unique artistic styles. The resulting artworks are not only visually captivating but also hold deep sentimental value as a perfect family keepsake.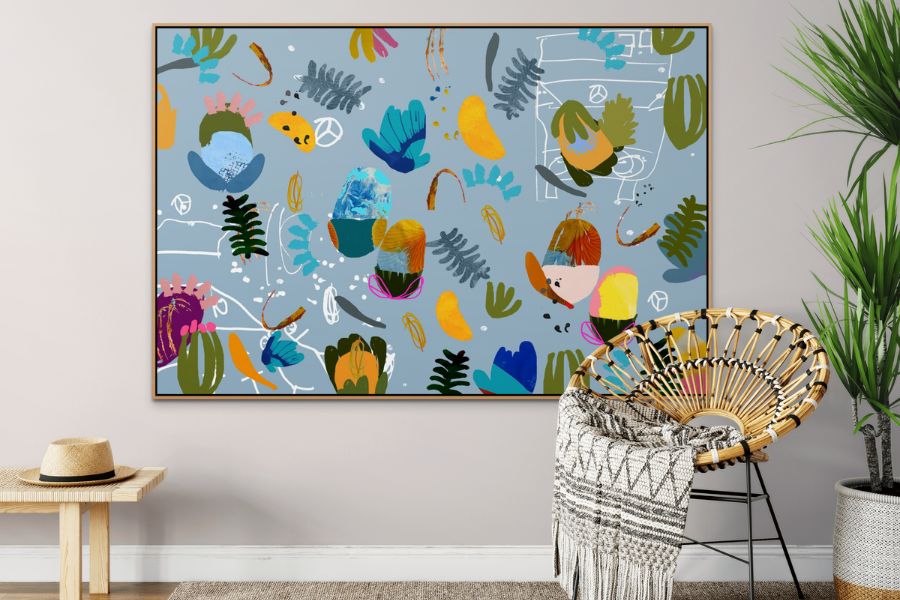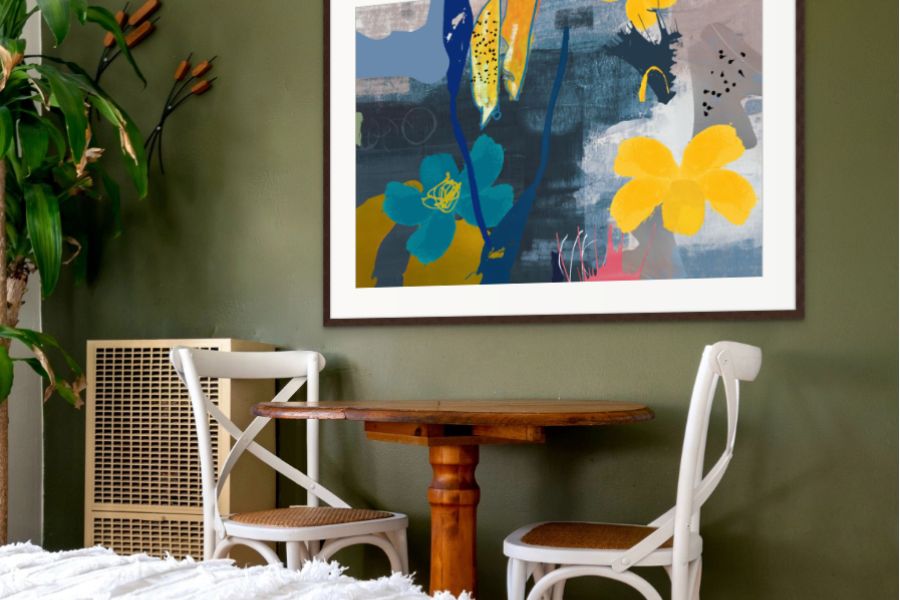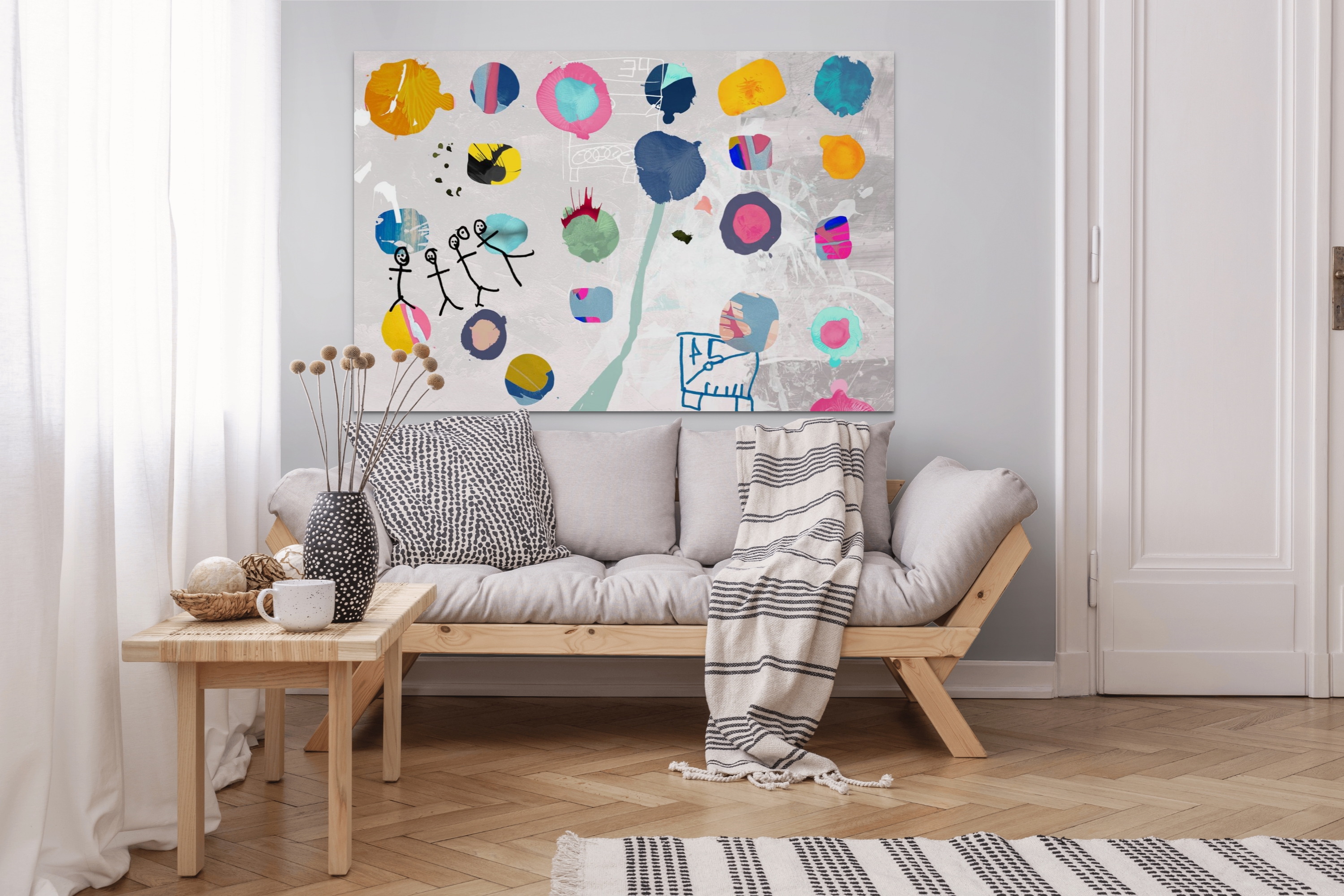 Our recent Jellybeanstreet workshop in South Perth was an enchanting experience that celebrated messy play, creativity, and the bond between parents and children. Through Kim Miller's guidance, children unleashed their artistic potential, creating lasting memories and unique fine art keepsakes. The combined artworks of James and Owen exemplify the power of collaboration and showcase the incredible artistic talents within a family. Embrace the magic of family creativity and treasure these remarkable masterpieces as a testament to the bond shared by siblings.
If you're a parent in Perth looking for engaging activities for your kids, we invite you to book a messy play art class with Jellybeanstreet. Our expert hosts, like the talented Kim Miller, provide an exciting and interactive environment where children can explore their creativity, engage in messy play, and create beautiful artworks. It's a fantastic way to inspire their imagination and nurture their artistic talents while having heaps of fun.
In addition, if you're planning a special celebration for your child's birthday, consider hosting a Jellybeanstreet-themed birthday party. Our messy play art parties are the perfect blend of creativity and entertainment. Kids will enjoy a range of engaging activities, create unique artworks, and leave with personalized fine art keepsakes as party favors. It's a memorable and immersive experience that will make your child's birthday celebration truly extraordinary.
To book a messy play art class or inquire about a Jellybeanstreet-themed birthday party in Perth, visit our website or get in touch with our friendly team. Let us provide your children with an unforgettable experience filled with creativity, laughter, and joyful memories.
Join us on this artistic adventure and discover the exciting activities Jellybeanstreet has to offer for kids in Perth. Whether it's a messy play art class or a themed birthday party, we guarantee a world of fun, imagination, and artistic expression that will leave a lasting impression on your child.
To book a messy play art class in Perth or inquire about a Jellybeanstreet-themed birthday party in Perth, simply visit our website at  www.jellybeanstreet.com/western-australia. For booking a birthday party, head over to www.jellybeanstreet.com/book-a-party. Our dedicated team is eager to assist you in turning your child's artwork into stunning, one-of-a-kind pieces that you'll cherish for years to come.